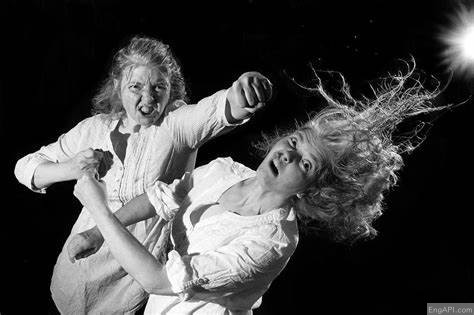 pugnacious
音标:
美音:/pʌɡˈneɪʃəs/,英音:/pʌɡˈneɪʃəs/
听听基本释意:
外刊例句:
But it gets only harder from here, particularly given Mr. Youngkin's efforts to grow his upbeat brand with a national Republican electorate that likes its politicians openly pugnacious.
但从这里开始只会变得更难,特别是考虑到扬金先生努力在喜欢其政客公开好斗的全国共和党选民中树立他乐观的品牌。
—New York Times
A pugnacious pivot in Chinese diplomacy has undermined its constant promises of peace.
中国外交中的好战支点破坏了其一贯的和平承诺。
—Washington Post
On this day, give thanks that you have lived to be reminded by Zelensky that some pugnacious individualism is magnificently resistant to suppression.
在这一天,感谢你活着被泽连斯基提醒,一些好斗的个人主义非常难以镇压。
—Washington Post
基本释意:
adjective
ready and able to resort to force or violence
adj. 好斗的,好战的
同义词:
rough,hard-bitten,hard-boiled
短释义:
Pugnacious means ready for a fight. If you're pugnacious, you might find it hard to make friends. On the other hand, you might be a very successful professional boxer one day.
好斗意味着准备战斗。如果你好斗,你可能会发现很难交到朋友。另一方面,有一天您可能会成为一名非常成功的职业拳击手。
长释义:
Your brother is a pugnacious thug — always ready to use his fists to settle arguments, and he has the strength to do so. That's the literal sense of pugnacious. You can use pugnacious figuratively, too. When two candidates face off in a debate during a close election, one or the other might be pugnacious. He looks to pick a fight with his opponent and is willing to say almost anything, no matter how outrageous, to make his opponent look bad.
你弟弟是个好斗的暴徒——随时准备用拳头平息争端,而且他有实力这样做。这就是好斗的字面意思。您也可以比喻性地使用 pugnacious。当两位候选人在势均力敌的选举中展开辩论时,其中一方可能会好斗。他看起来想挑起和他的对手的战斗,并且愿意说几乎任何话,无论多么离谱,让他的对手难看。
文学例句:
He is macho, competitive, pugnacious and troubled – maybe the product of generations hardened by random violence.
他有男子气概、好胜心、好斗且烦恼——也许是几代人因随机暴力而变得坚强的产物。
—Taking photographs of Holocaust survivors helped me find my own identity by Harry Borden
The woman in the flared party dress and the guy in motorcycle-gang attire are twisting and bopping to 1950s rock, but a pugnacious edge keeps creeping into the steps.
穿着喇叭形派对礼服的女人和穿着摩托车帮派服装的男人在 50 年代的摇滚乐中扭来扭去,但好斗的锋芒不断蔓延到台阶上。
—A good bet: 'Much Ado About Nothing' at Synetic Theater by ???
"You leave 'Divide and Conquer' energized and incensed, and with a grudging admiration for Ailes's pugnacious instincts," Ben Kenigsberg wrote in his review for The Times.
"你让'分而治之'充满活力和愤怒,并对艾尔斯好斗的本能怀有勉强的钦佩,"本·肯尼斯堡在他为泰晤士报撰写的评论中写道。
—What's on TV Sunday: 'Leaving Neverland' and 'Good Girls' by ???
词源:
pugnacious (adj.)"disposed to fight, quarrelsome," 1640s, a back-formation from pugnacity or else from Latin pugnacis, genitive of pugnax "combative, fond of fighting," from pugnare "to fight," especially with the fists, "contend against," from pugnus "a fist" (from PIE pung-, nasalized form of root peuk- "to prick"). Related: Pugnaciously; pugnaciousness.Related entries & more 
下面是词源的翻译(机器翻译比较难翻,参考着看)
pugnacious (adj.)"倾向于战斗,好争吵",1640 年代,来自 pugnacity 或拉丁语 pugnacis 的后排形式,pugnax 的属格"好斗的,喜欢战斗",来自 pugnare "战斗",尤其是用拳头, "对抗",来自 pugnus "拳头"(来自 PIE pung-,词根 peuk- 的鼻化形式,"刺")。相关:好斗;好斗。相关条目及更多
---
本站没有存储任何书籍、杂志和报纸。
页面内容只做展示和推荐。如果您喜欢本期内容请购买正版。
This site does not store any books, magazines or newspapers.
The contents of the pages are for display and recommendation only.
If you like the content of this issue please purchase the original.