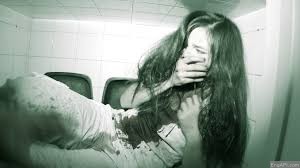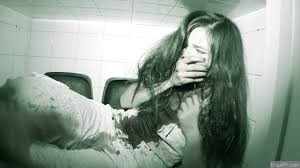 atrocious
音标:
英音/ əˈtrəʊʃəs / 美音/ əˈtroʊʃəs /
听听基本释意:
外刊例句:
Mass killings — especially when we look at those clearly fueled by racism, politics, homophobia, antisemitism, sexism or, simply, pure evil — are atrocious.
大规模杀戮——尤其是当我们看到那些明显是由种族主义、政治、恐同、反犹太主义、性别歧视或纯粹的邪恶助长的杀戮——是残暴的。
—Washington Post
"Do the mentally ill committee atrocious crimes? They certainly do but this is not one of those instances," the judge said.
"精神病委员会是否犯下了残暴的罪行?他们当然犯下了,但这不是其中之一,"法官说。
—BBC
Among them, he said: The suspect, Bryan Kohberger, is charged with committing multiple murders; the killings were "especially heinous, atrocious or cruel"; and Mr. Kohberger had "exhibited utter disregard for human life."
其中,他说:犯罪嫌疑人布莱恩·科伯格(Bryan Kohberger)被指控犯有多起谋杀罪;这些杀戮"特别令人发指、残暴或残忍";科伯格先生"表现出对人命的完全漠视"。
—New York Times
基本释意:
adjective
shockingly brutal or cruel
凶恶的,残暴的;恶劣的,糟糕的
同义词:
flagitious,grievous,monstrous,frightful,horrible,horrifying,ugly,abominable,abysmal,awful,dreadful,painful,terrible,unspeakable,vile
短释义:
The adjective atrocious is descended from the Latin atrox, which means "fierce" and "cruel." We hear this word all the time when something provokes horror (like a massive earthquake), when something is exceptionally bad or displeasing (like the worst movie we've ever seen, and the worse acting), or when we see something shockingly brutal or cruel (like an act of terrorism).
"残暴"是一个伟大的词,但它的含义或其同义词并没有什么好处:可怕的、丑陋的、可憎的、可怕的、难以形容的和可怕的,仅举几例。
长释义:
The adjective atrocious is descended from the Latin atrox, which means "fierce" and "cruel." We hear this word all the time when something provokes horror (like a massive earthquake), when something is exceptionally bad or displeasing (like the worst movie we've ever seen, and the worse acting), or when we see something shockingly brutal or cruel (like an act of terrorism).
形容词 atrocious 源自拉丁语 atrox,意思是"凶猛"和"残酷"。当某些事情引起恐怖时(例如大地震),当某些事情异常糟糕或令人不快时(例如我们看过的最糟糕的电影,以及最糟糕的表演),或者当我们看到一些令人震惊的残酷或令人震惊的事情时,我们总是会听到这个词。残酷(如恐怖主义行为)。
文学例句:
This "rule" has some validity as a general guideline, especially to help adolescents get over some of their more atrocious writing habits.
这条"规则"作为一般准则具有一定的有效性,特别是可以帮助青少年克服一些更恶劣的写作习惯。
—Memo to schoolmarms: It's OK to use incomplete sentences by ???
Bobby told an interviewer: "They were atrocious games. He was really lost in half the games in that tournament; really bad games on his part."
鲍比告诉采访者:"它们是残暴的游戏。那场比赛他真的输掉了一半的比赛;他的比赛真的很糟糕。"
—Endgame by Frank Brady
"It's atrocious. It's getting into really dangerous territory. And I think it represents everything that's wrong with technology: making it not for the many but for the privileged few."
"这太残暴了。它正在进入非常危险的领域。我认为它代表了技术的所有问题:它不是为多数人服务,而是为少数特权者服务。"
—SketchFactor: Starting with its name, safety-focused app leaves many uneasy by https://www.facebook.com/caitlin.dewey
词源:
atrocious (adj.)1660s, "heinous, extremely criminal, enormously cruel," from stem of Latin atrox "fierce, savage, cruel" (see atrocity) + -ous. The weakened colloquial sense of "very bad" is by late 19c. Related: Atrociously; atrociousness.Related entries & more
下面是词源的翻译(机器翻译比较难翻,参考着看)
atrocious (adj.)1660s,"令人发指的,极其犯罪的,极其残忍的",源自拉丁语 atrox "凶猛,野蛮,残酷"(见 atrocity)+ -ous。到了 19 世纪末,口语中"非常糟糕"的含义已经减弱。相关:残暴;残暴。相关条目及更多
---
本站没有存储任何书籍、杂志和报纸。
页面内容只做展示和推荐。如果您喜欢本期内容请购买正版。
This site does not store any books, magazines or newspapers.
The contents of the pages are for display and recommendation only.
If you like the content of this issue please purchase the original.