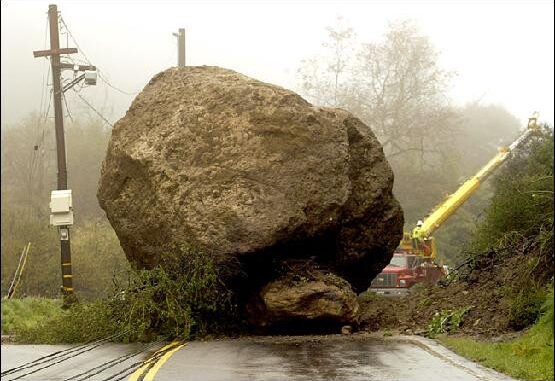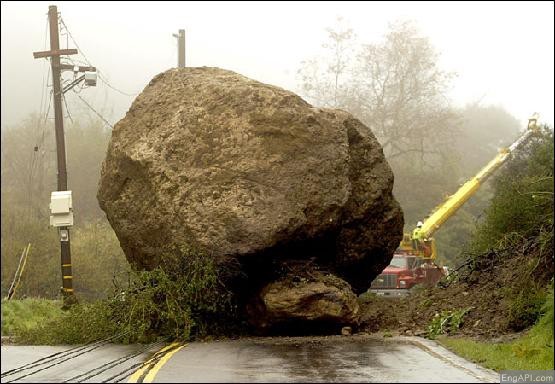 impediment
音标:
美音:/ɪmˈpedɪmənt/,英音:/ɪmˈpedɪmənt/
听听基本释意:
外刊例句:
But many people find them to be uncomfortable and an impediment to social interactions.
但是许多人发现它们不舒服并且妨碍社交互动。
—Washington Post
Two impediments to enacting the Tillis-Sinema bill are: those who, ignoring the axiom that the perfect is the enemy of the good, will settle for nothing less than a "comprehensive" solution to all immigration complexities.
实施 Tillis-Sinema 法案的两个障碍是:那些无视完美是善的敌人这一公理的人,只会满足于对所有移民复杂性的"全面"解决方案。
—Washington Post
Other research released this month added scheduling difficulties and limited parent engagement to the list of impediments.
本月发布的其他研究在障碍列表中增加了安排困难和限制家长参与。
—Washington Post
基本释意:
noun
something immaterial that interferes with or delays action or progress
n. 妨碍,障碍;口吃,结巴
同义词:
balk,baulk,check,deterrent,handicap,hinderance,hindrance,impedimenta,obstructer,obstruction,obstructor
短释义:
An impediment is anything that slows or blocks progress. It can refer to a physical thing, like a fallen tree in the road, or something more intangible, like how your short stature is an impediment to becoming a professional basketball player.
障碍是任何减缓或阻碍进展的事物。它可以指代有形的东西,比如路上倒下的树,或者更无形的东西,比如身材矮小是成为职业篮球运动员的障碍。
长释义:
See the pedi in there? Pedi means "feet" and hundreds of years ago, the word impediment referred to shackling one's feet. Now its use has broadened considerably. An impediment is something that blocks or impedes your path. There's no end to the things in your life that can be considered impediments: your small bank account, your terrible childhood, your country's economic malaise — any one of these could be considered an impediment in your quest for happiness.
看到里面的足部了吗? Pedi 的意思是"脚",数百年前,impediment 一词指的是给脚戴上枷锁。现在它的用途已经大大扩大了。障碍是阻碍或阻碍你前进的道路。生活中可以被视为障碍的事物无穷无尽:银行账户小、童年悲惨、国家经济不景气——其中任何一项都可能成为您追求幸福的障碍。
文学例句:
The novelist gave an unsurprising answer – that she felt no impediment about attempting this – illustrated with a surprising anecdote.
这位小说家给出了一个意料之中的答案——她觉得尝试这个没有障碍——并用一个令人惊讶的轶事来说明。
—Book Club: Restoration by Rose Tremain by ???
But a rehearsal game on Sunday in Sao Paulo was a pleasant surprise, disabled fans said, especially in a country where infrastructure is often deficient even for those with no impediments.
但周日在圣保罗举行的一场彩排比赛令人惊喜,残疾球迷说,特别是在一个基础设施往往不足的国家,即使对于那些没有障碍的人来说也是如此。
—For disabled fans and others, World Cup rehearsal eases fears by Brian Winter
A speech impediment, which she'd had since childhood, had led to a dislike of speaking in front of others.
她从小就有语言障碍,导致她不喜欢在别人面前讲话。
—Women in Space by Karen Bush Gibson
词源:
impediment (n.)c. 1400, from Old French empedement or directly from Latin impedimentum "hindrance," from impedire "impede," literally "to shackle the feet," from assimilated form of in- "into, in" (from PIE root *en "in") + pes (genitive pedis) "foot," from PIE root *ped- "foot." Related: Impedimental.Related entries & more
下面是词源的翻译(机器翻译比较难翻,参考着看)
障碍(n.)c。 1400,源自古法语 empedement 或直接源自拉丁语 impedimentum"障碍",源自 impedire"impede",字面意思是"束缚脚",源自 in-"into,in"的同化形式(源自 PIE 词根 *en"in") + pes(属格 pedis)"脚",来自 PIE 词根 *ped-"脚"。相关:Impedimental.Related 条目及更多
---
本站没有存储任何书籍、杂志和报纸。
页面内容只做展示和推荐。如果您喜欢本期内容请购买正版。
This site does not store any books, magazines or newspapers.
The contents of the pages are for display and recommendation only.
If you like the content of this issue please purchase the original.