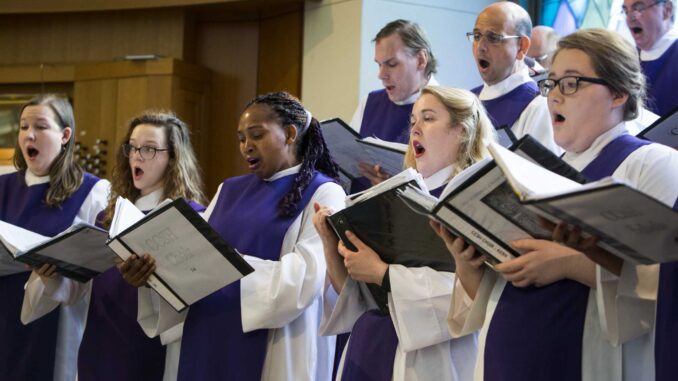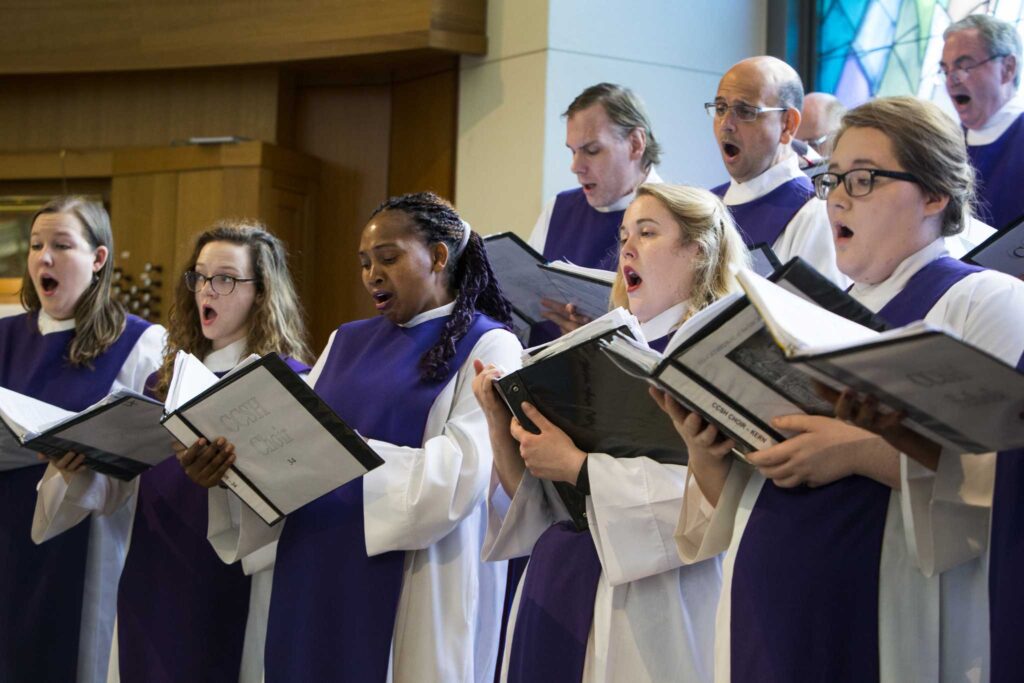 chorus
音标:
英音/ ˈkɔːrəs / 美音/ ˈkɔːrəs /
听听基本释意:
外刊例句:
Mrs Stapylton, who led a chorus of anthem Sweet Caroline with fellow fans, praised what England women have done for girls' football.
斯塔皮尔顿夫人与其他球迷一起合唱了国歌《甜蜜的卡罗琳》,她赞扬了英格兰女性为女子足球所做的贡献。
—BBC
The big chorus of "Spice up your life" is more a reference to the perils of cheap street drugs rather than any 1990s girl group.
"Spice up your life"的大合唱更多地是指廉价街头毒品的危险,而不是任何 90 年代的女子组合。
—BBC
Whoops and choruses of "hear hear" follow proposals to slash taxes, curb immigration and ban gender ideology from these self-styled New Conservatives, MPs from the right of the party.
这些自诩为新保守党的右翼议员提出了削减税收、限制移民和禁止性别意识形态的提议,随后响起了"听听"的欢呼声和合唱声。
—BBC
基本释意:
noun
a company of actors who comment (by speaking or singing in unison) on the action in a classical Greek play
副歌,叠句;合唱团,歌咏队;齐声,异口同声;合唱歌曲;(古希腊戏剧)合唱队,解说演员;(伊丽莎白时期戏剧)旁白;乐器扩音器;(演出中伴舞的)歌舞队
同义词:
Greek chorus,chorus line,refrain,choir
短释义:
In ancient Greek tragedies, a khoros was a group of people that spoke in unison about the actions of the characters. And that's where we got the word chorus, which usually refers to a group of singers or performers, or the refrain of a song when a group of vocalists joins a soloist. A chorus of groans may follow a teacher's announcement of an upcoming test, which means that the entire class voices its dismay at the same time.
合唱团是一群歌手或歌曲中重复多次的朗朗上口的部分。
长释义:
In ancient Greek tragedies, a khoros was a group of people that spoke in unison about the actions of the characters. And that's where we got the word chorus, which usually refers to a group of singers or performers, or the refrain of a song when a group of vocalists joins a soloist. A chorus of groans may follow a teacher's announcement of an upcoming test, which means that the entire class voices its dismay at the same time.
在古希腊悲剧中,khoros 是一群人齐声谈论人物的行为。这就是我们得到"合唱"这个词的地方,它通常指一组歌手或表演者,或者当一群歌手加入独奏者时所出现的歌曲副歌。老师宣布即将举行考试后,可能会引发一阵呻吟声,这意味着全班同学同时表达了沮丧之情。
文学例句:
I raced through candy shops tossing boxes into a sack and raced out to the usual chorus of "Stop! Thief!"
我跑过糖果店,把盒子扔进麻袋里,然后像往常一样喊着"站住!贼!"
—Milkweed by Jerry Spinelli
There was a fake boat onstage and the chorus was jumping on and off of it, singing, "Huzzah!"
舞台上有一艘假船,合唱团在上面跳来跳去,唱着"Huzzah!"
—The Assassination of Brangwain Spurge by M.T. Anderson and Eugene Yelchin
The Moor's slaves—in other words the chorus—had taken up their song a bar too soon and this had nullified the simple rhythm of the magic bells.
摩尔人的奴隶——换句话说,合唱队——太早地开始了他们的歌声,这使得魔铃的简单节奏失效了。
—Do Androids Dream of Electric Sheep? by Philip K. Dick
词源:
chorus (n.)1560s, in drama, "person who speaks the prologue and explains or comments on events on stage," from Latin chorus "a dance in a circle, the persons singing and dancing, the chorus of a tragedy," from Greek khoros "round dance; dancing-place; band of dancers; company of persons in a play, under a leader, who take part in dialogue with the actors and sing their sentiments at intervals."
The Greek word is of uncertain origin, because the original sense is unknown. Perhaps it is from PIE root *gher- (1) "to grasp, enclose," if the original sense of the Greek word is "enclosed dancing floor," or *gher- (2) "to like, want," if the original notion is "to rejoice."
Extension from dance to voice is because Attic drama arose from tales inserted in the intervals of the dance. In Attic tragedy, the khoros (of 12 or 15 (tragic) or 24 (comedic) persons) gave expression, between the acts, to the moral and religious sentiments evoked by the actions of the play. English 16c. theater adopted a stripped-down version of this.
When a Poet wished to bring out a piece, he asked a Chorus from the Archon, and the expenses, being great, were defrayed by some rich citizen (the
khoregos): it was furnished by the Tribe and trained originally by the Poet himself [Liddell & Scott]
The meaning "an organized company of singers" is from 1650s. Meaning "the refrain of a song" (which the audience joins in singing) is from 1590s; that of "a song to be sung by a (large) chorus" is from 1744.  Meaning "main part of a modern popular song" (as distinguished from the verse, q.v.) is by 1926, originally in jazz. As a verb, 1703, from the noun. Chorus girl "young woman who sings and dances in a stage chorus" is by 1852.Related entries & more
下面是词源的翻译(机器翻译比较难翻,参考着看)
合唱团(n.)1560年代,在戏剧中,"在舞台上讲序言并解释或评论事件的人",来自拉丁语合唱团"围成一圈的舞蹈,人们唱歌跳舞,悲剧的合唱团",来自希腊语 khoros "圆形舞蹈;舞蹈场所;舞者乐队;戏剧中的一群人,在领导者的带领下,与演员对话并时不时地唱出他们的情感。"这个希腊词的起源不确定,因为其原始含义未知。也许它来自 PIE 词根 *gher- (1)"抓住、包围",如果希腊词的原始含义是"封闭的舞池",或者 *gher- (2)"喜欢、想要",如果最初的概念是"高兴"。从舞蹈延伸到声音是因为阿提卡戏剧起源于插入舞蹈间隙的故事。在阿提卡悲剧中,khoros(由 12 或 15(悲剧)或 24(喜剧)人组成)在表演之间表达了戏剧行为所引发的道德和宗教情感。英语16c。剧院采用了这个的精简版本。当一位诗人想要创作一首作品时,他向执政官请求一支合唱团,费用很大,由一些富有的公民(khoregos)支付:它由部落提供,最初由诗人本人训练[ Liddell & Scott]"有组织的歌手公司"的含义源自 1650 年代。意思是"歌曲的副歌"(观众一起唱)来自1590年代; "一首由(大型)合唱团演唱的歌曲"一词出现于 1744 年。意思是"现代流行歌曲的主要部分"(与诗句 qv 不同)出现在 1926 年,最初出现在爵士乐中。作为动词,1703,来自名词。合唱团女孩"在舞台合唱团中唱歌跳舞的年轻女子"创作于 1852 年。相关条目及更多
---
本站没有存储任何书籍、杂志和报纸。
页面内容只做展示和推荐。如果您喜欢本期内容请购买正版。
This site does not store any books, magazines or newspapers.
The contents of the pages are for display and recommendation only.
If you like the content of this issue please purchase the original.