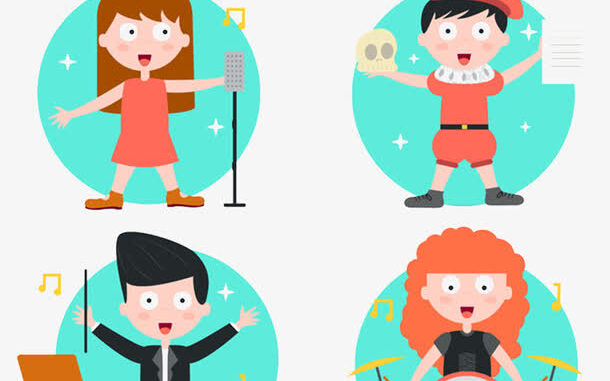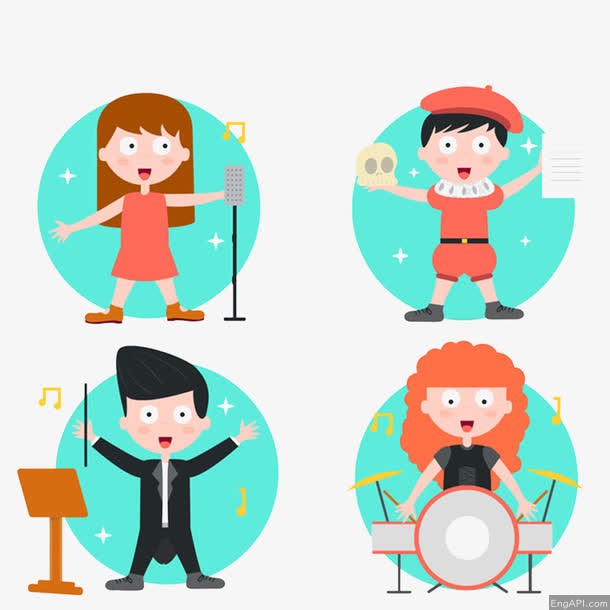 versatile
音标:
英音/ ˈvɜːsətaɪl / 美音/ ˈvɜːrsət(ə)l /
听听基本释意:
外刊例句:
"He's a player I like – very versatile with really good potential," said Newcastle manager Eddie Howe.
"他是我喜欢的球员——非常多才多艺,潜力巨大,"纽卡斯尔主教练埃迪·豪说道。
—BBC
He was also a versatile musician, learning the drums at age 11 before writing songs on the piano.
他也是一位多才多艺的音乐家,11 岁时学习鼓,然后用钢琴创作歌曲。
—Washington Post
Wanted: Motivated and versatile chief executive, preferably with engineering, architectural, academic and diplomatic skills, to manage 2,400 employees overseeing a 570-acre complex in the middle of Washington — including the U.S.
诚聘:积极进取、多才多艺的首席执行官,最好具备工程、建筑、学术和外交技能,负责管理 2,400 名员工,负责管理华盛顿市中心占地 570 英亩的综合体(包括美国)
—New York Times
基本释意:
adjective
having great diversity or variety
多才多艺的,有多种技能的;多用途的,多功能的
同义词:
various
短释义:
In E.B. White's classic children's book Charlotte's Web, Charlotte the spider tells Wilbur the pig that she is versatile. "What does 'versatile' mean — full of eggs?" Wilbur asks. "Certainly not," Charlotte replies. "'Versatile' means I can turn with ease from one thing to another." Charlotte knew her etymology, because the word reflects its Latin root, versatilis, "turning around; revolving." It eventually came to describe someone who is multi-talented: a singer-songwriter-actress-model would be a versatile figure in the entertainment world.
要描述一个人或事物可以适应做很多事情或提供多种功能,请考虑形容词Versatile。
长释义:
In E.B. White's classic children's book Charlotte's Web, Charlotte the spider tells Wilbur the pig that she is versatile. "What does 'versatile' mean — full of eggs?" Wilbur asks. "Certainly not," Charlotte replies. "'Versatile' means I can turn with ease from one thing to another." Charlotte knew her etymology, because the word reflects its Latin root, versatilis, "turning around; revolving." It eventually came to describe someone who is multi-talented: a singer-songwriter-actress-model would be a versatile figure in the entertainment world.
在 EB White 的经典儿童读物《夏洛特的网》中,蜘蛛夏洛告诉小猪威尔伯,她是多才多艺的。 "'多才多艺'是什么意思——充满鸡蛋?"威尔伯问道。 "当然不是,"夏洛特回答道。 "'多才多艺'意味着我可以轻松地从一件事转向另一件事。"夏洛特知道她的词源,因为这个词反映了它的拉丁词根,versatilis,"转身;旋转"。它最终用来形容一个多才多艺的人:歌手、词曲作者、演员兼模特将是娱乐界的多才多艺的人物。
文学例句:
It is one of the greatest, most versatile art forms ever created, and once sampled, addiction is common.
它是有史以来最伟大、最多才多艺的艺术形式之一,一旦尝试,就会上瘾。
—'Opera has never been more alive' by Simon Callow
One of the easiest, but most versatile, is the snack plate.
最简单但用途最广泛的一种是小吃盘。
—Burned Out: How to grocery shop when you're sick of cooking by Ashlie D. Stevens
Molly Joyce is among of the most versatile, prolific and intriguing composers working under the vast new-music dome.
莫莉·乔伊斯 (Molly Joyce) 是新音乐领域最多才多艺、最多产、最有趣的作曲家之一。
—For composer Molly Joyce, disability is no barrier to virtuosity by ???
词源:
versatile (adj.)c. 1600, "inconstant," from Latin versatilis "turning, revolving, moving, capable of turning with ease to varied subjects or tasks," from past participle stem of versare "keep turning, be engaged in something, turn over in the mind," frequentative of vertere "to turn" (from PIE root *wer- (2) "to turn, bend"). Meaning "able to do many things well" is from 1762 in English.Related entries & more
下面是词源的翻译(机器翻译比较难翻,参考着看)
多才多艺(形容词)c. 1600,"inconstant"源自拉丁文versatilis"转动,旋转,移动,能够轻松地转向不同的主题或任务",源自versare的过去分词词根"不断转动,从事某事,在头脑中翻转," vertere 的常用词"转动"(源自 PIE 词根 *wer- (2)"转动、弯曲")。意思是"能够做好很多事情"来自 1762 年的英语。相关条目及更多
---
本站没有存储任何书籍、杂志和报纸。
页面内容只做展示和推荐。如果您喜欢本期内容请购买正版。
This site does not store any books, magazines or newspapers.
The contents of the pages are for display and recommendation only.
If you like the content of this issue please purchase the original.