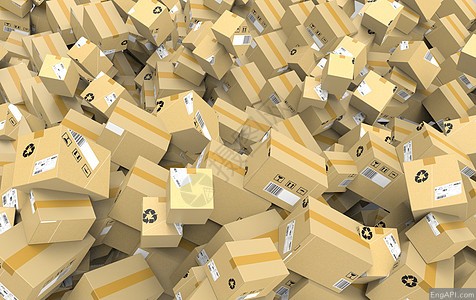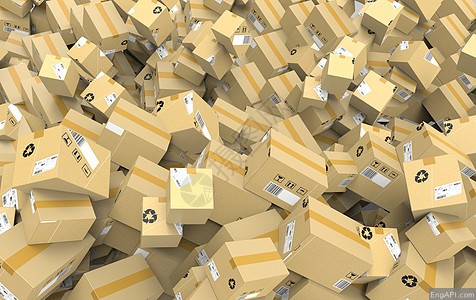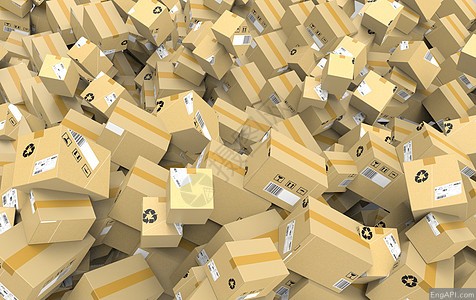 heap
音标:
英音/ hiːp / 美音/ hiːp /
听听基本释意:
外刊例句:
Several of Mr Johnson's allies have heaped criticism on the committee for its findings.
约翰逊的几位盟友对该委员会的调查结果提出了严厉批评。
—BBC
Misery has been heaped on stretched homeowners and hopeful first-time buyers in recent days.
最近几天,捉襟见肘的房主和满怀希望的首次购房者都陷入了痛苦之中。
—BBC
Ms. Jayapal walked back the comments, but her party colleagues heaped criticism on her, saying Israel is a vital partner in the Middle East.
贾亚帕尔收回了这些言论,但她的党内同事对她提出了严厉批评,称以色列是中东的重要合作伙伴。
—Washington Times
基本释意:
noun
a collection of objects laid on top of each other
(凌乱的)一堆;许多,大量;<非正式>破旧的汽车,老爷车
同义词:
agglomerate,cumulation,cumulus,mound,pile,batch,deal,flock,good deal,great deal,hatful,lot,mass,mess,mickle,mint,mountain,muckle,passel,peck,pile,plenty,pot,quite a little,raft,sight,slew,spate,stack,tidy sum,wad,pile,stack,bus,clunker,jalopy
短释义:
A heap can be a literal mound of things — a heap of money in your piggy bank, or a heap of wet towels beside the pool — or it can be a figurative pile. For example, you might worry that if you're caught eating your roommate's pizza you'll be in a heap of trouble. Heap is also a verb, as when you heap compliments on your best friend. Since 1924 heap has also meant "junky old car."
一大堆东西就是一堆。你那个邋遢的兄弟可能会把所有的衣服堆在卧室的地板上。
长释义:
A heap can be a literal mound of things — a heap of money in your piggy bank, or a heap of wet towels beside the pool — or it can be a figurative pile. For example, you might worry that if you're caught eating your roommate's pizza you'll be in a heap of trouble. Heap is also a verb, as when you heap compliments on your best friend. Since 1924 heap has also meant "junky old car."
堆可以是字面上的一堆东西——存钱罐里的一堆钱,或者泳池边的一堆湿毛巾——也可以是象征性的一堆。例如,您可能担心如果被发现吃室友的披萨,您会遇到很多麻烦。 Heap也是一个动词,就像你对你最好的朋友的赞美一样。自 1924 年起,heap 也意味着"垃圾旧车"。
文学例句:
And they heaped white stones upon it, to show how much they had loved him.
他们在上面堆起白色的石头,以表明他们有多爱他。
—Beowulf: A New Telling by Robert Nye
The Orcs were piled in great heaps, away from the mounds of Men, not far from the eaves of the forest.
兽人成群结队地堆积起来,远离人类的土堆,距离森林的屋檐不远。
—The Two Towers by J. R. R. Tolkien
The smell drifted up the slope with the breeze; heaps and pools of green-black-brown-white dung lay among the broken beams, the scattered thatch.
气味随着微风飘到斜坡上;断梁和散落的茅草中间,堆满了绿色、黑色、棕色、白色的粪便。
—The Amber Spyglass by Philip Pullman
词源:
heap (n.)Old English heap "pile (of things); great number, crowd, multitude (of persons)," from West Germanic *haupaz (source also of Old Saxon hop, Old Frisian hap, Middle Low German hupe, Dutch hoop, German Haufe "heap"), of uncertain origin. The group is perhaps related to Old English heah "high" (see high), but OED suggests a common origin with Latin cubare "lie down," and Boutkan says it is probably not Indo-European at all.
Slang meaning "old car" is attested from 1924. Earlier it meant "slovenly woman" (1806). As a characteristic word in American Indian English speech, "a lot, a great deal," by 1832.
One grain of sand does not make a heap. A second grain of sand added to the first does not make a heap. Indeed each and every grain of sand, when added to the others, does not make a heap which was not a heap before. Therefore, all the grains of sand in existence can still not a heap make. [the
fallacy of the heap, as described in Malcolm Murray and Nebojsa Kujundzic, "Critical Reflection," 2005]
Related entries & more
下面是词源的翻译(机器翻译比较难翻,参考着看)
堆 (n.)古英语堆"一堆(事物);大量、人群、众多(人)",源自西日耳曼语 *haupaz(也源自古撒克逊语 hop、古弗里斯兰语 hap、中古低地德语 hupe、荷兰语箍,德语 Haufe"堆"),来源不确定。该词组可能与古英语 heah"高"(见高)有关,但《牛津英语词典》认为它与拉丁语 cubare"躺下"有共同的起源,布特坎说它可能根本不是印欧语系。俚语意思是"旧车",这一点从 1924 年就得到证实。早些时候,它的意思是"不修边幅的女人"(1806 年)。到 1832 年,美国印第安人英语口语中的一个典型词是"很多,很多"。一粒沙子不能堆成一堆。将第二粒沙子添加到第一粒沙子中不会形成一堆。事实上,每一粒沙子,当与其他沙子相加时,不会形成一个以前不是沙堆的沙堆。因此,现存的所有沙粒仍然不能堆成堆。 [堆的谬误,如 Malcolm Murray 和 Nebojsa Kujundzic,"Critical Reflection",2005 年所述] 相关条目及更多
---
本站没有存储任何书籍、杂志和报纸。
页面内容只做展示和推荐。如果您喜欢本期内容请购买正版。
This site does not store any books, magazines or newspapers.
The contents of the pages are for display and recommendation only.
If you like the content of this issue please purchase the original.