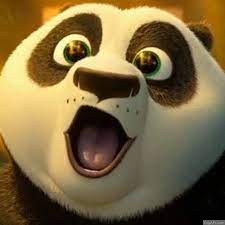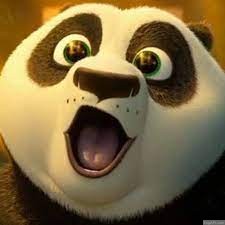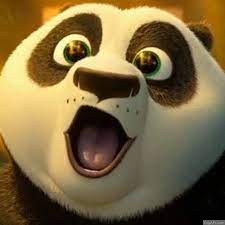 awestruck
音标:
英音/ ˈɔːstrʌk / 美音/ ˈɔːstrʌk /
听听基本释意:
外刊例句:
But mid-narrative, my voice started quivering and my eyes welled up — not because I was awestruck but because it triggered memories of my 12-year-old self, trying to figure out my place in the world.
但叙述到一半时,我的声音开始颤抖,眼睛湿润了——不是因为我感到敬畏,而是因为它触发了我12岁时的记忆,试图弄清楚我在世界上的位置。
—Washington Post
He was awestruck by those who were helping him try to get another truck.
他对那些帮助他尝试获得另一辆卡车的人感到敬畏。
—Washington Post
I'm always a little awestruck when foods that taste especially good together also balance each other nutritionally.
当食物味道特别好并且营养上相互平衡时,我总是有点敬畏。
—Washington Post
基本释意:
adjective
having or showing a feeling of mixed reverence and respect and wonder and dread
敬畏的;惊奇不已的(等于 awestricken)
同义词:
awed,awestricken
短释义:
Awestruck literally means to be struck with awe — a feeling of profound amazement. You can be awestruck by something surprising, wonderful, or even scary. Imagine the breathless feeling you'd get swimming next to a whale! That's awestruck. This is a very powerful feeling that would never apply to everyday things. Being awestruck leaves you stunned. You can't quite believe what you're seeing or hearing.
敬畏是指对某事充满完全的惊奇、惊讶或恐惧。与座头鲸一起游泳或靠近龙卷风会让大多数人感到敬畏。当你敬畏时,你会感到惊讶。
长释义:
Awestruck literally means to be struck with awe — a feeling of profound amazement. You can be awestruck by something surprising, wonderful, or even scary. Imagine the breathless feeling you'd get swimming next to a whale! That's awestruck. This is a very powerful feeling that would never apply to everyday things. Being awestruck leaves you stunned. You can't quite believe what you're seeing or hearing.
敬畏的字面意思是被敬畏所震惊——一种深深的惊讶感。你可能会对一些令人惊讶、美妙甚至可怕的事情感到敬畏。想象一下您在鲸鱼旁边游泳时那种喘不过气来的感觉!真是令人肃然起敬。这是一种非常强烈的感觉,永远不会适用于日常事物。敬畏会让你目瞪口呆。你无法完全相信你所看到或听到的。
文学例句:
She trapped herself, she marched into the labyrinth of her own construction, and was too young, too awestruck, too keen to please, to insist on making her own way back.
她把自己困住了,走进了自己建造的迷宫,她太年轻,太敬畏,太渴望取悦,无法坚持自己走回来。
—Atonement by Ian McEwan
I was so awestruck that I couldn't think of anything to ask Mr. Matthews, but Sara was right by my side asking the questions she thought I might want answered.
我非常敬畏,想不出有什么可以问马修斯先生的,但萨拉就在我身边,问了她认为我可能想要回答的问题。
—The Freedom Writers Diary by The Freedom Writers
"Bruckner was awestruck by the idea of the symphony," says Dausgaard.
"布鲁克纳对交响曲的想法感到敬畏,"道斯加德说。
—Violinist Isabelle Faust to appear with Seattle Symphony by ???
词源:
awestruck (adj.)also awestruck, "overwhelmed by reverential fear," 1630s (Milton), from awe (n.) + struck (see strike (v.)). Perhaps coined to cut a path between the contemporary senses of awesome ("reverential") and awful ("causing dread"). Awe-strike (v.) is not recorded until much later (1832), has always been rare, and is perhaps a back-formation.Related entries & more
下面是词源的翻译(机器翻译比较难翻,参考着看)
awestruck (adj.) 也 awestruck,"被敬畏的恐惧压倒",1630 年代 (Milton),源自 awe (n.) + Strike(参见 Strike (v.))。也许是为了在当代意义的令人敬畏("敬畏")和可怕("引起恐惧")之间划出一条道路。敬畏打击 (v.) 直到很久以后(1832 年)才被记录,一直很罕见,并且可能是一种反向编队。相关条目及更多
---
本站没有存储任何书籍、杂志和报纸。
页面内容只做展示和推荐。如果您喜欢本期内容请购买正版。
This site does not store any books, magazines or newspapers.
The contents of the pages are for display and recommendation only.
If you like the content of this issue please purchase the original.