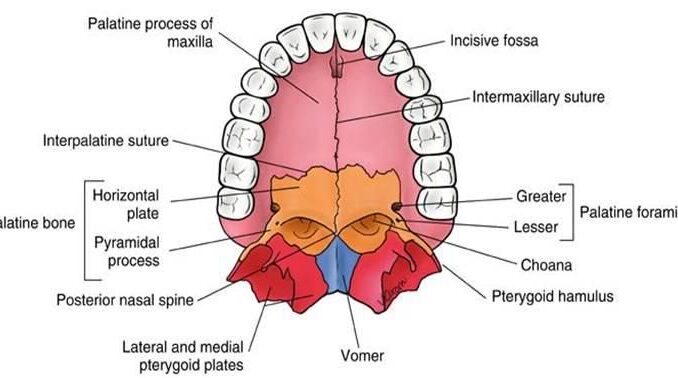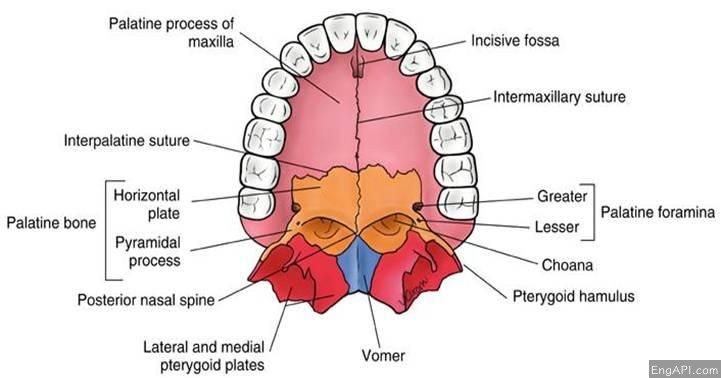 palate
音标:
英音/ ˈpælət / 美音/ ˈpælət /
听听基本释意:
外刊例句:
With the weather warming up, my palate is turning to lighter white wines with bracing acidity that accompany the fresh, simple flavors of spring.
随着天气变暖,我的口味开始转向清淡的白葡萄酒,酸度令人振奋,伴随着春天新鲜、简单的味道。
—Washington Post
Exposure to the poison can cause many diseases, from 20 forms of cancer to Type 2 diabetes and serious birth defects like cleft palates and club feet.
接触这种毒物会导致多种疾病,从 20 种癌症到 2 型糖尿病,以及唇裂和畸形足等严重的先天缺陷。
—Washington Post
The wine is vibrantly ruby in color, earthy and fruity in aroma, and beautifully balanced on the palate with dark cherry and mushroom flavors.
该酒呈充满活力的红宝石色,散发着泥土和果香的香气,与黑樱桃和蘑菇的味道完美平衡。
—Washington Post
基本释意:
noun
the upper surface of the mouth that separates the oral and nasal cavities
腭,上腭;味觉,品尝力;(葡萄酒、啤酒的)口味,香味;兴趣,趣味
同义词:
roof of the mouth
短释义:
A person with an expensive palate likes only high-priced culinary treats. Someone who tastes slight nuances in food is said to have a well-developed palate, and someone who likes only fancy food is said to have a sophisticated palate. In reality, most taste receptors are on the tongue. But that doesn't sound sophisticated at all, does it?
用舌头触碰嘴的顶部。你所触摸的是你的味觉。在更广泛的意义上讨论味道时,经常使用"味觉",例如:巧克力蛋糕令人愉悦。
长释义:
A person with an expensive palate likes only high-priced culinary treats. Someone who tastes slight nuances in food is said to have a well-developed palate, and someone who likes only fancy food is said to have a sophisticated palate. In reality, most taste receptors are on the tongue. But that doesn't sound sophisticated at all, does it?
味觉昂贵的人只喜欢高价的美食。据说,能品尝到食物细微差别的人味觉发达,而只喜欢美味食物的人据说味觉成熟。事实上,大多数味觉感受器都在舌头上。但这听起来一点也不复杂,不是吗?
文学例句:
"Bitter" affords thoughtful culinary adventures — a welcome level of sophistication for the mature palate.
"苦"提供了深思熟虑的烹饪冒险——对于成熟的味觉来说,这是一种受欢迎的精致程度。
—Jennifer McLagan's 'Bitter,' reviewed by ???
This delicious example from South Africa is fresh and vibrant, with a jolt of acidity that perks up the palate and revitalizes the spirit.
这款来自南非的美味佳酿清新而充满活力,带有一丝酸度,可以提振味蕾,让精神焕发活力。
—5 wines to help you ring in spring by ???
Mr. Lee said he was impressed with his boss's palate.
李先生说他老板的品味给他留下了深刻的印象。
—Alex Lee, Former Chef at Daniel, Joins Starr Restaurants by Florence Fabricant
词源:
palate (n.)late 14c., "roof of the mouth of a human or animal; the parts which separate the oral from the nasal cavity," from Old French palat and directly from Latin palatum "roof of the mouth," also "a vault," which is perhaps of Etruscan origin [Klein], but de Vaan suggests an IE root meaning "flat, broad, wide." It was popularly considered to be the seat of the sense of taste, hence transferred meaning "sense of taste" (late 14c.), which also was in classical Latin.Related entries & more
下面是词源的翻译(机器翻译比较难翻,参考着看)
palate (n.)late 14c.,"人类或动物的口腔顶部;将口腔与鼻腔分开的部分",来自古法语 palat 和直接来自拉丁语 palatum "口腔的顶部",也"拱顶",这可能源自伊特鲁里亚语[Klein],但 de Vaan 建议使用 IE 词根,意思是"平坦、宽阔、宽阔"。它被普遍认为是味觉的所在地,因此被转义为"味觉"(14世纪末),这也是古典拉丁语中的意思。相关条目及更多
---
本站没有存储任何书籍、杂志和报纸。
页面内容只做展示和推荐。如果您喜欢本期内容请购买正版。
This site does not store any books, magazines or newspapers.
The contents of the pages are for display and recommendation only.
If you like the content of this issue please purchase the original.