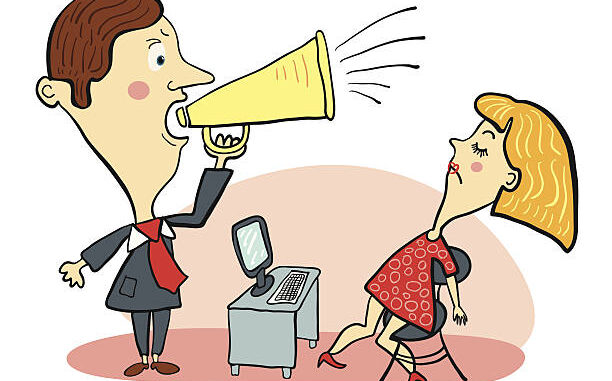 vehement
音标:
美音:/ˈviːəmənt/,英音:/ˈviːəmənt/
听听基本释意:
外刊例句:
Russian officials and the leaders of liberal democracies, particularly the United States, have used increasingly vehement language to describe opposing worldviews during the war in Ukraine.
俄罗斯官员和自由民主国家的领导人,尤其是美国领导人,在乌克兰战争期间使用越来越激烈的语言来描述对立的世界观。
—New York Times
Their vehement adherence to Holmes's fiction isn't merely a testament to her skills as a fraudster; it's an indictment of establishment judgment.
他们对福尔摩斯小说的强烈拥护不仅证明了她作为骗子的技巧;这是对机构判断的控诉。
—Washington Post
"I certainly don't understand the vehement objection to something like this," he said.
"我当然不理解对这样的事情的强烈反对,"他说。
—Seattle Times
基本释意:
adjective
marked by extreme intensity of emotions or convictions; inclined to react violently; fervid
adj. 激烈的,猛烈的;热烈的
同义词:
fierce,tearing,trigger-happy,violent
短释义:
You can use the adjective vehement to describe an extremely strong, powerful, or intense emotion or force. The teenager argued for a much later curfew in a vehement speech to her parents; her parents responded with an equally vehement "No way!"
您可以使用形容词 vehement 来描述极其强烈、强大或强烈的情绪或力量。这名少女在对父母的激烈演讲中主张晚得多的宵禁;她的父母以同样激烈的方式回应:"不行!"
长释义:
Vehement is from Latin and was originally applied to intense natural phenomena: pain, heat, wind, etc. It is now more commonly used for intense emotions or beliefs. With the adverb form, people can be vehemently in favor of something, but the more common usage is for people to be vehemently opposed to something. Many people, for example, are vehemently opposed to politicians they didn't vote for, other people spoiling the endings of movies or books, or someone else taking the last piece of chocolate. The stress is on the first syllable (VEE-uh-ment).
Vehement 来自拉丁语,最初用于强烈的自然现象:疼痛、热、风等。现在更常用于强烈的情绪或信念。使用副词形式,人们可以强烈赞成某事,但更常见的用法是人们强烈反对某事。例如,许多人强烈反对他们没有投票给的政客,其他人破坏电影或书籍的结局,或者其他人拿走最后一块巧克力。重音在第一个音节 (VEE-uh-ment)。
文学例句:
A vehement argument ensued, and I heard Helen declare she was leaving.
一场激烈的争吵接踵而至,我听到海伦宣布她要离开。
—The Color of Water: A Black Man's Tribute to His White Mother by James McBride
The playful yet ribald banter between the two repeatedly threatens to break out into something more vehement.
两人之间顽皮而粗俗的玩笑一再威胁要爆发更激烈的事情。
—Don't apologize, Noah Galvin: Let's applaud celebrities who dare to speak their mind, not tear them down by Nico Lang
Dave: What do you think is behind all the vehement – and vehemently negative – reactions to this season?
戴夫:你认为对本赛季的所有激烈反应和强烈负面反应背后的原因是什么?
—ArtsBeat: Late-Night Double Feature: The 'Rocky Horror Glee Show' Reconsidered by ???
词源:
vehement (adj.)early 15c., from Old French vehement, veement "impetuous, ardent" (12c.), from Latin vehementem (nominative vehemens) "impetuous, eager, violent, furious, ardent, carried away," perhaps [Barnhart] from a lost present middle participle of vehere "to carry" (from PIE root wegh- "to go, move, transport in a vehicle"). The other theory is that it represents vehe- "lacking, wanting" + mens "mind." Related: Vehemently.Related entries & more 
下面是词源的翻译(机器翻译比较难翻,参考着看)
vehement(形容词)15 世纪初,源自古法语 vehement,veement"浮躁、热情"(12c.),源自拉丁语 vehementem(主格 vehemens)"浮躁、热切、暴力、愤怒、热情、忘乎所以",也许 [Barnhart ] 来自 vehere"携带"的丢失的现在中间分词(来自 PIE 词根 wegh-"去,移动,在车辆中运输")。另一种理论是它代表 vehe-"缺乏,想要"+ 男人的"思想"。相关:Vehemently.Related 条目及更多
---
本站没有存储任何书籍、杂志和报纸。
页面内容只做展示和推荐。如果您喜欢本期内容请购买正版。
This site does not store any books, magazines or newspapers.
The contents of the pages are for display and recommendation only.
If you like the content of this issue please purchase the original.